Features and appearances in the press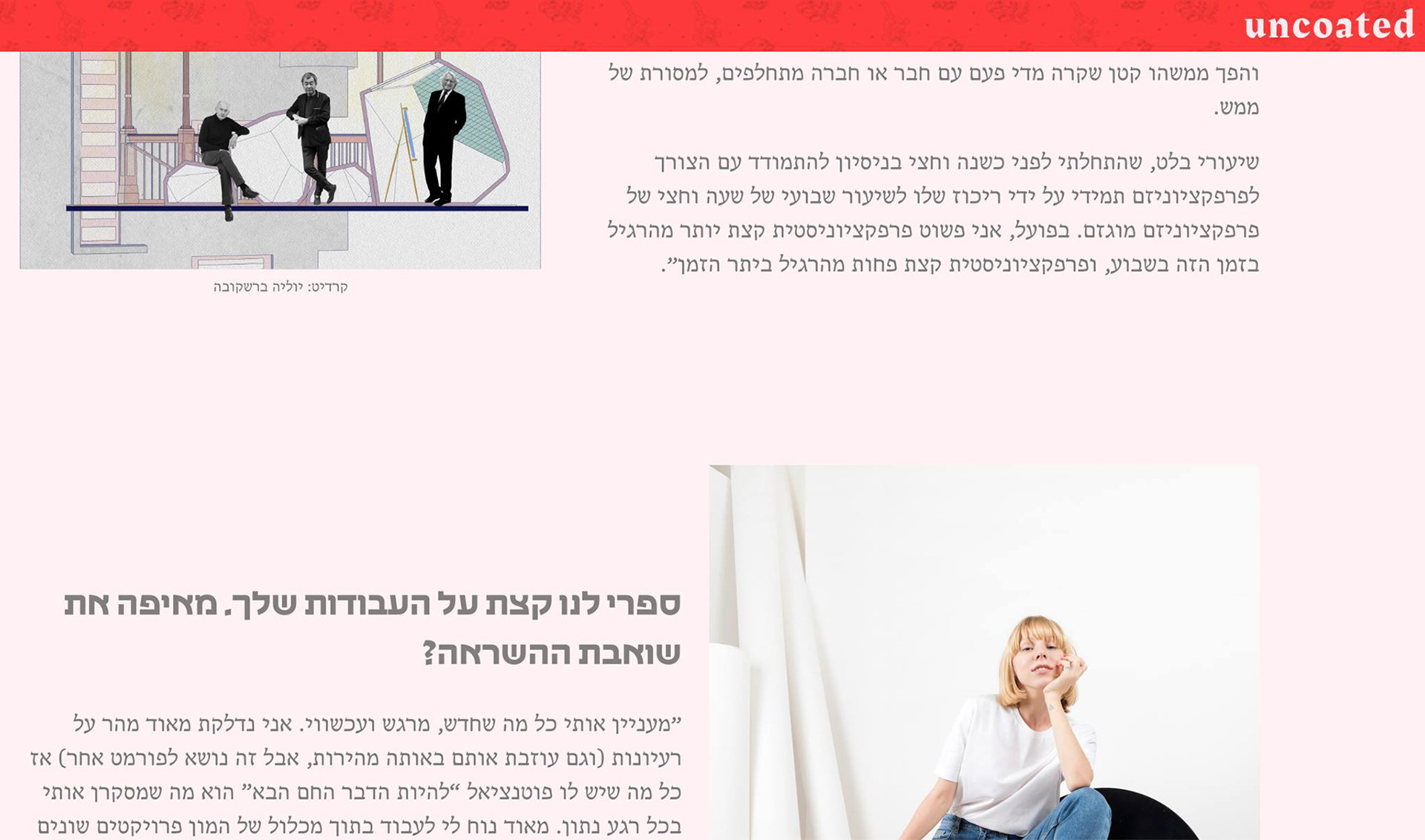 Non Architecture Facebook Page
Meet one of the winners of Thinking - Alternative Designs for Offices: Julia Barashkov with "BUBBLE TROUBLE"
"I am a recent graduate from Tel Aviv University's School of Architecture and hold a B.Arch degree. Currently, I work as a research assistant at CIRTex, the Israel Center for Innovation and Research in Textiles at Shenkar College of Art and Design. I have also recently completed my first commission project – a chair I designed and built for an up and coming footwear design brand. And I am now starting a new and exciting position at a landscape architecture and urban design firm.
There are many projects going on at once and I am fascinated by all of them – especially by the ability to flow from large-scale urban projects to furniture to the size of a fiber within a single professional occupation.
This is also the aspect that excited me the most about the Non Architecture Competitions. The open brief allowed me to think on all scales simultaneously and the submission requirements gave me the opportunity to express a variety of thought processes within a single, unified project presentation.
The Non Architecture Competition was hands down the most creatively – free experience I had so far working on a project and it allowed me to step beyond the usual expectation for architecture to be a conventional building. I believe that in our era of change –technological, ecological, political and social – this approach is vital for the advancement of the field itself, but also of the solutions we allow ourselves to come up with.
In his interview at ETH Zutich at 2009, Hans Ibelings said that "There is always this tendency to believe that one is on the threshold, on the verge of something new. Partly it is a normal overestimation of one's own time, but I still believe that there is a fundamental moment arriving, or maybe it has arrived." I couldn't agree more with this statement. There are winds of change in the industry (not just architecture, design and creation as a whole) and I can't wait to see what the near future would be."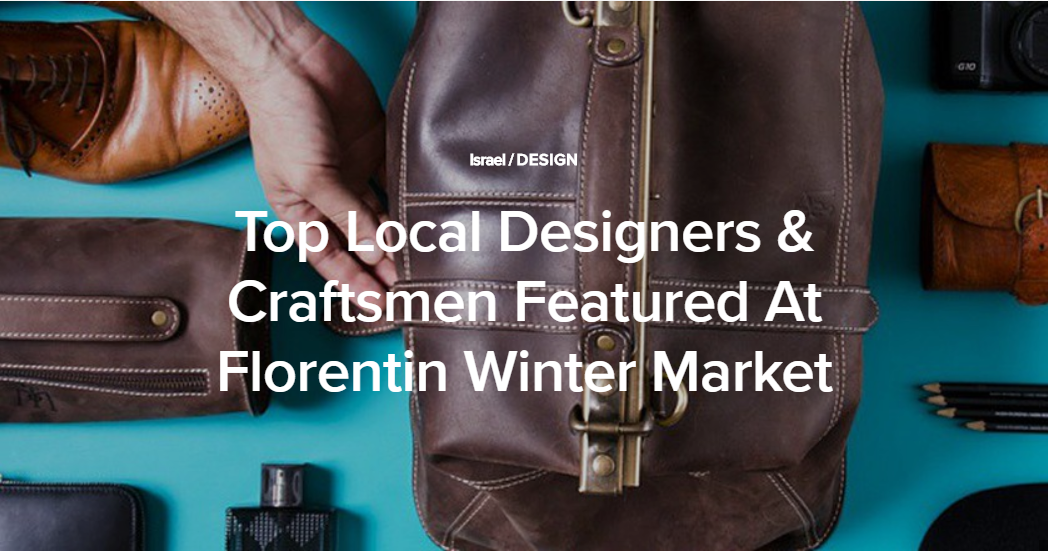 "Combining architecture and art, Hex Concept Shop creates bohemian designs made from all natural materials such as gold, solid wood and raw leather. The unique, geometric shapes form into functional and wearable jewelry."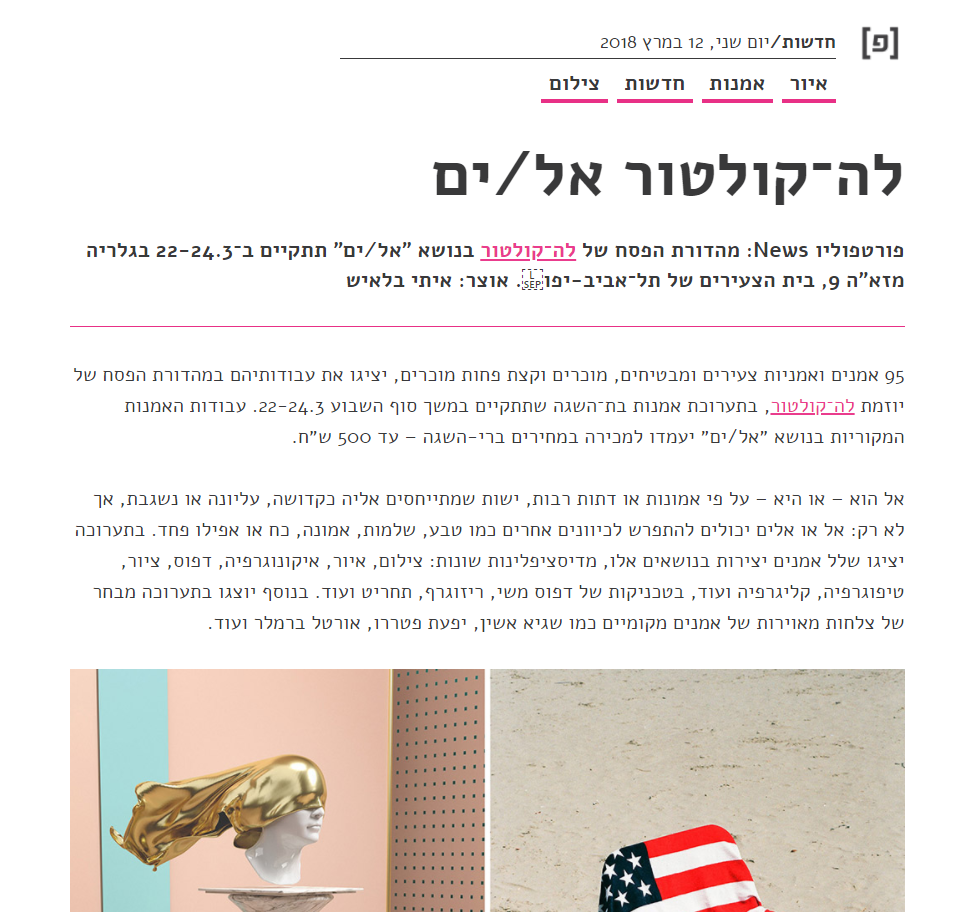 A mention and recommendation of the La Culture exhibition of emerging artists, which featured my Demons Are a Print #2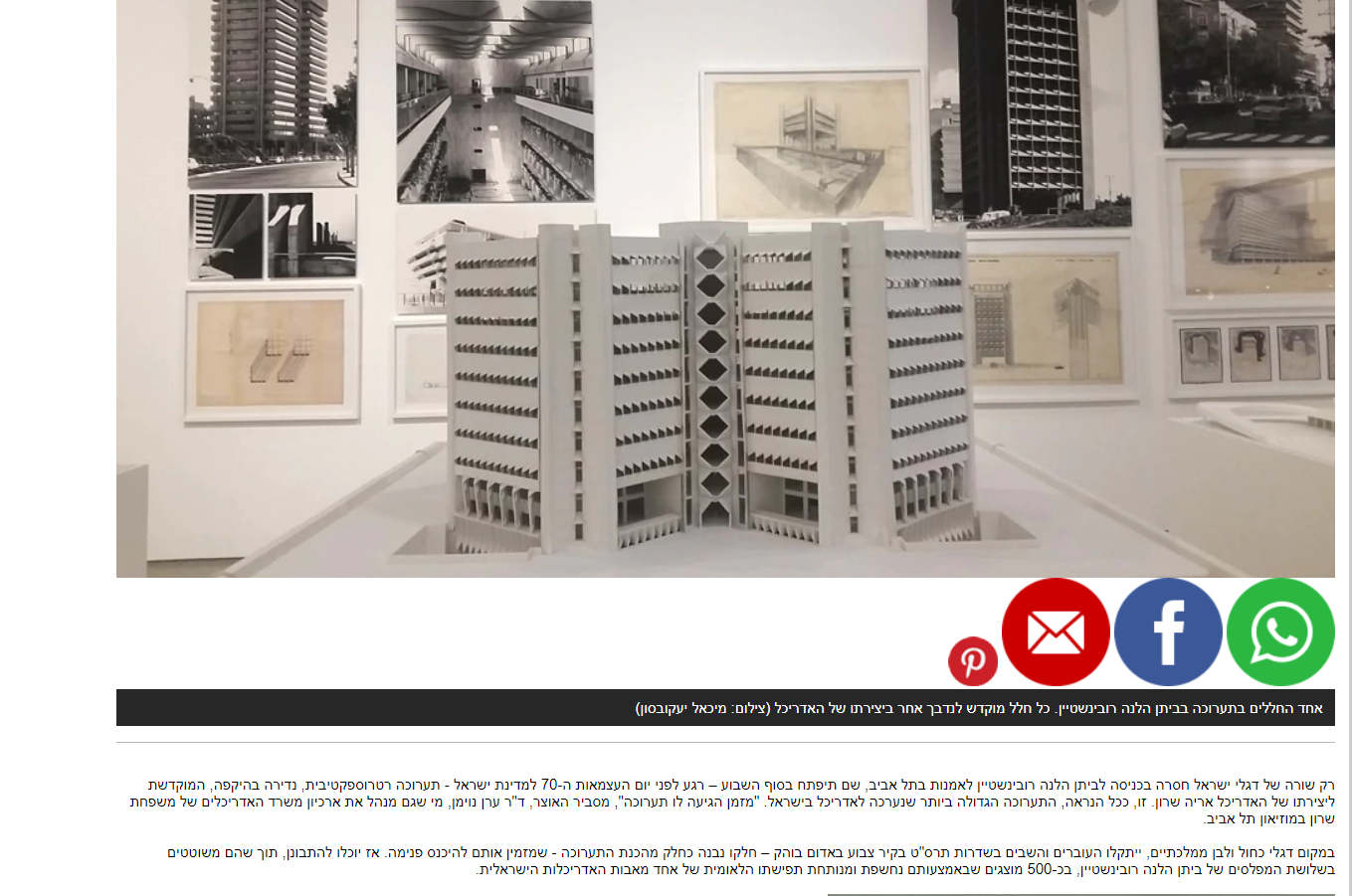 The model I built for the Arie Sharon exhibition is opening the feature story on Xnet. The exhibition was curated by Eran Neuman and is a joint collaboration of the Tel Aviv Museum of Art, the Archive of Israeli Architecture and the Architecture department at Tel Aviv University.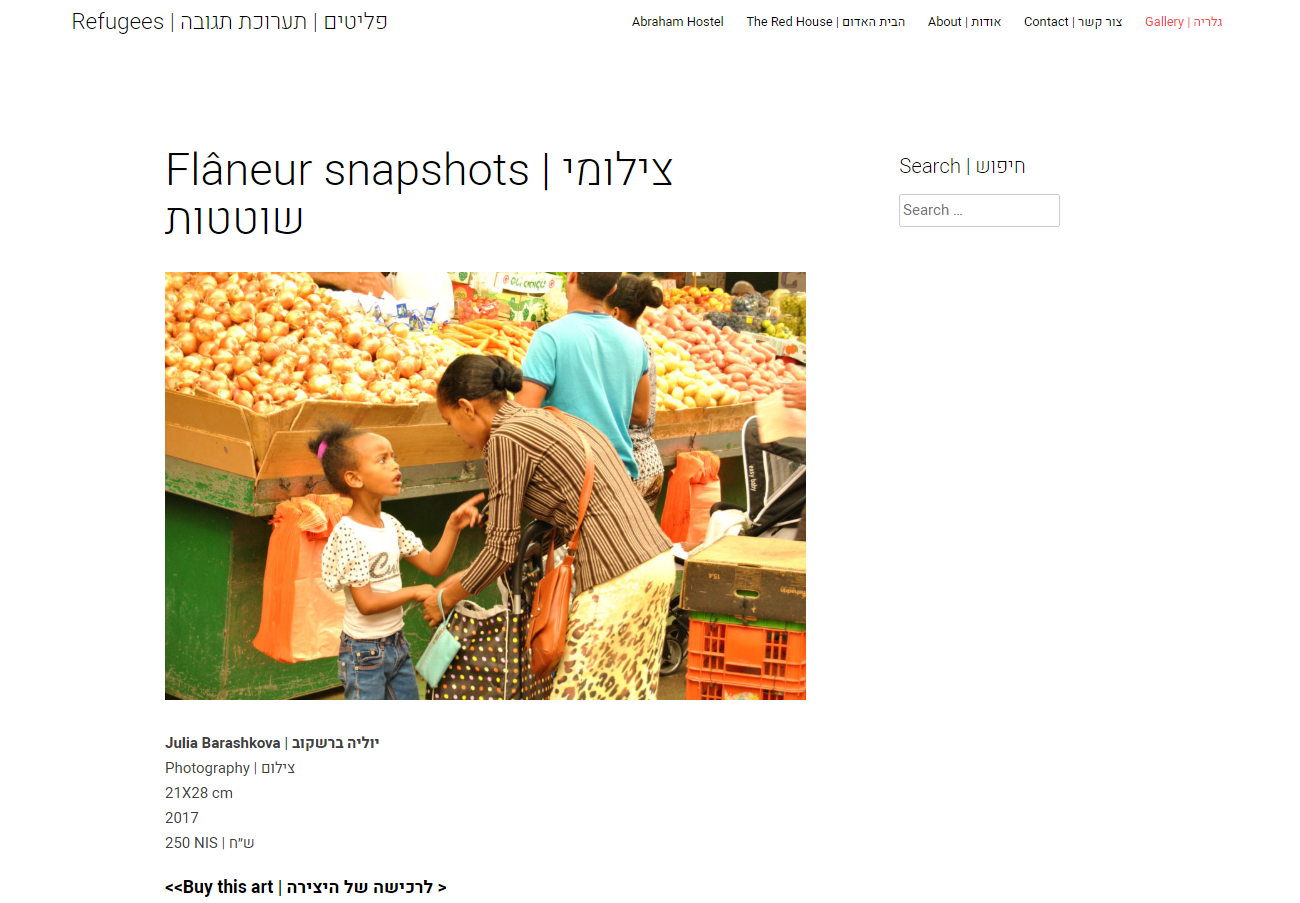 My photograph from the "Refugees: a reaction exhibition" display up for sale on the gallery's website. The exhibition was curated and held as a fundraiser to help stop the refugee evacuation from Israel