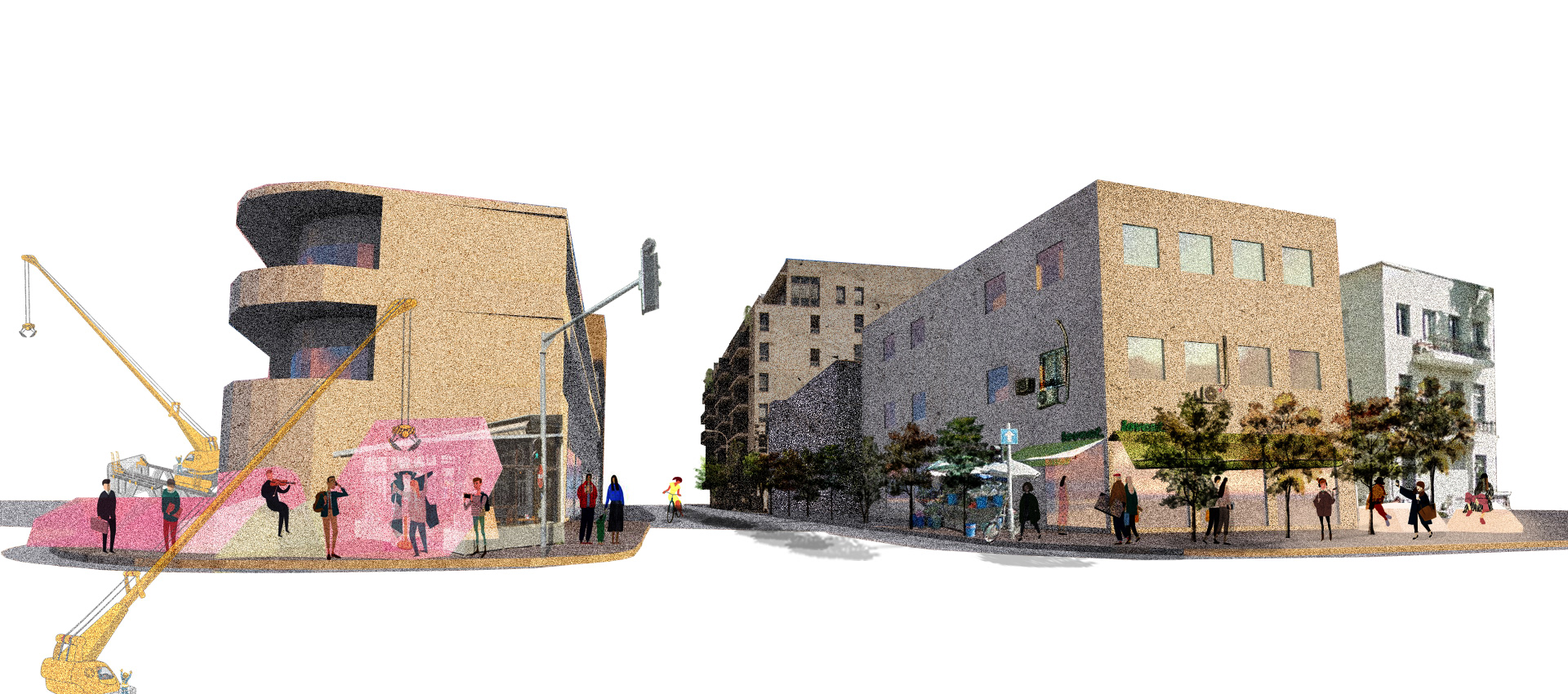 The project is based on the theory of "Non – Places" by the French anthropologist Marc Augé. According to Augé, non – places are created by the rupture of historic, social or local connections. This is especially true for places that have a time-based function rather than a space-based function, namely, waiting instead of walking.

Some examples of non – places would be airports, construction sites, and [dramatic pause] train stations. In the age of constant internet connections, these non – places are being now re-imagined by the new generation, also known as urban nomads, as leisure spots and work places. So why not then, in the light of the increasing housing crisis, use a non – place for housing?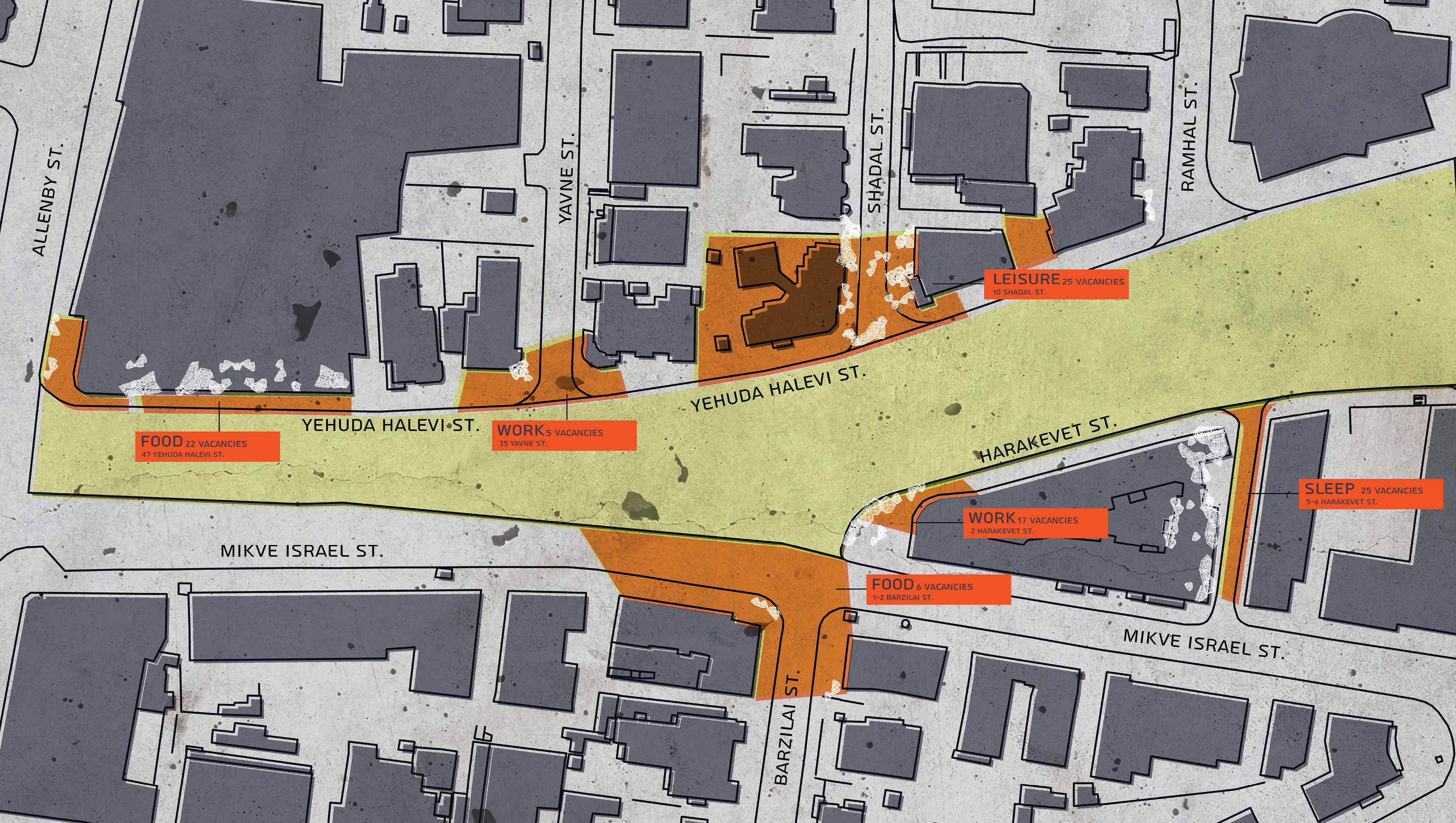 The project proposes the dissolution of the housing functions in the urban space around the light rail station's construction site, thus redefines them by their new use. There are a total of four functions – sleeping, working, leisure and cooking. The location of each function was determined by a mapping of exposure levels.

The leading concept of the project was the physicality of soap bubbles. The selected intervention spots were filled with geometric bubbles, which were later popped strategically to leave only the necessary ones.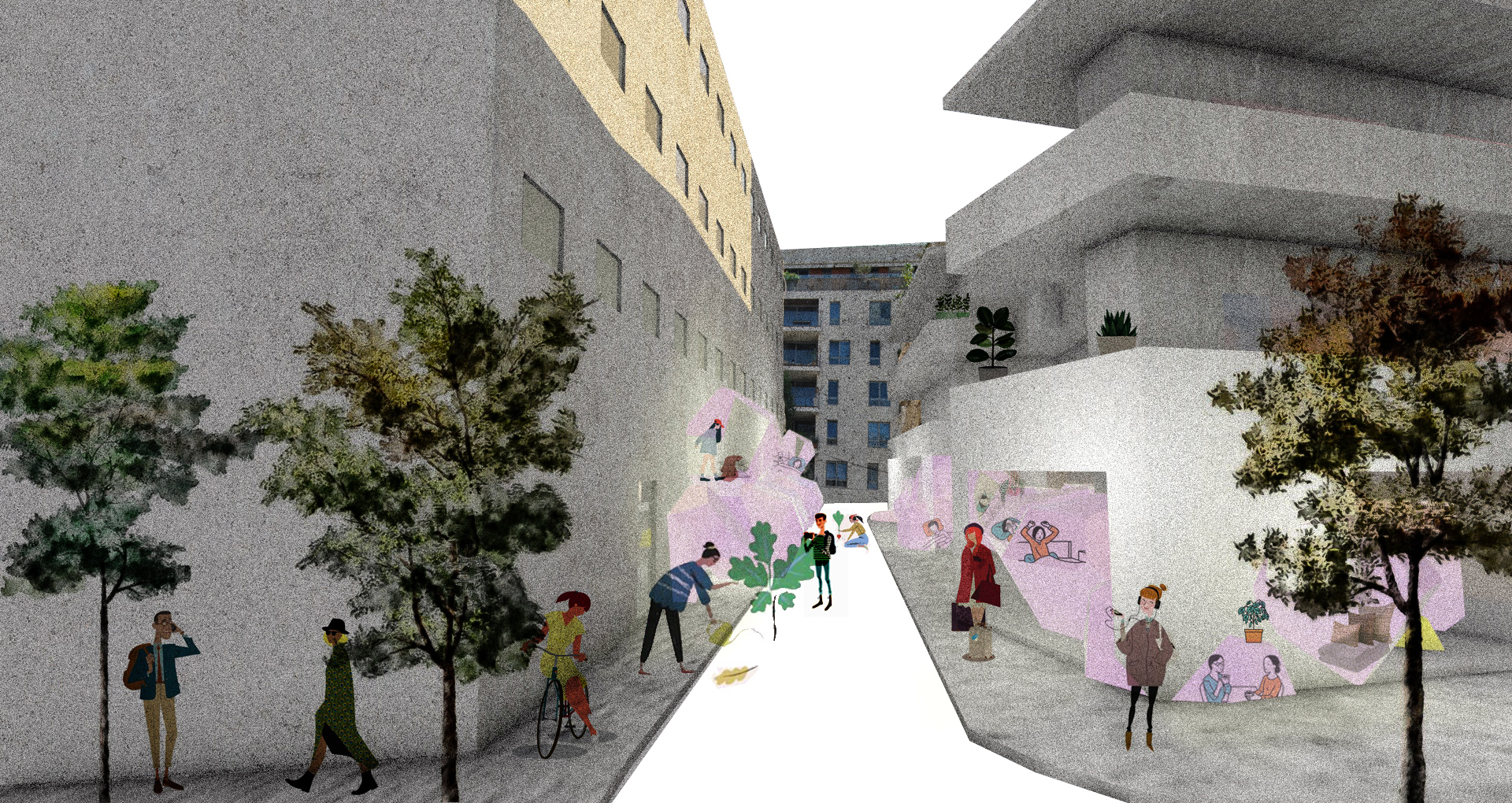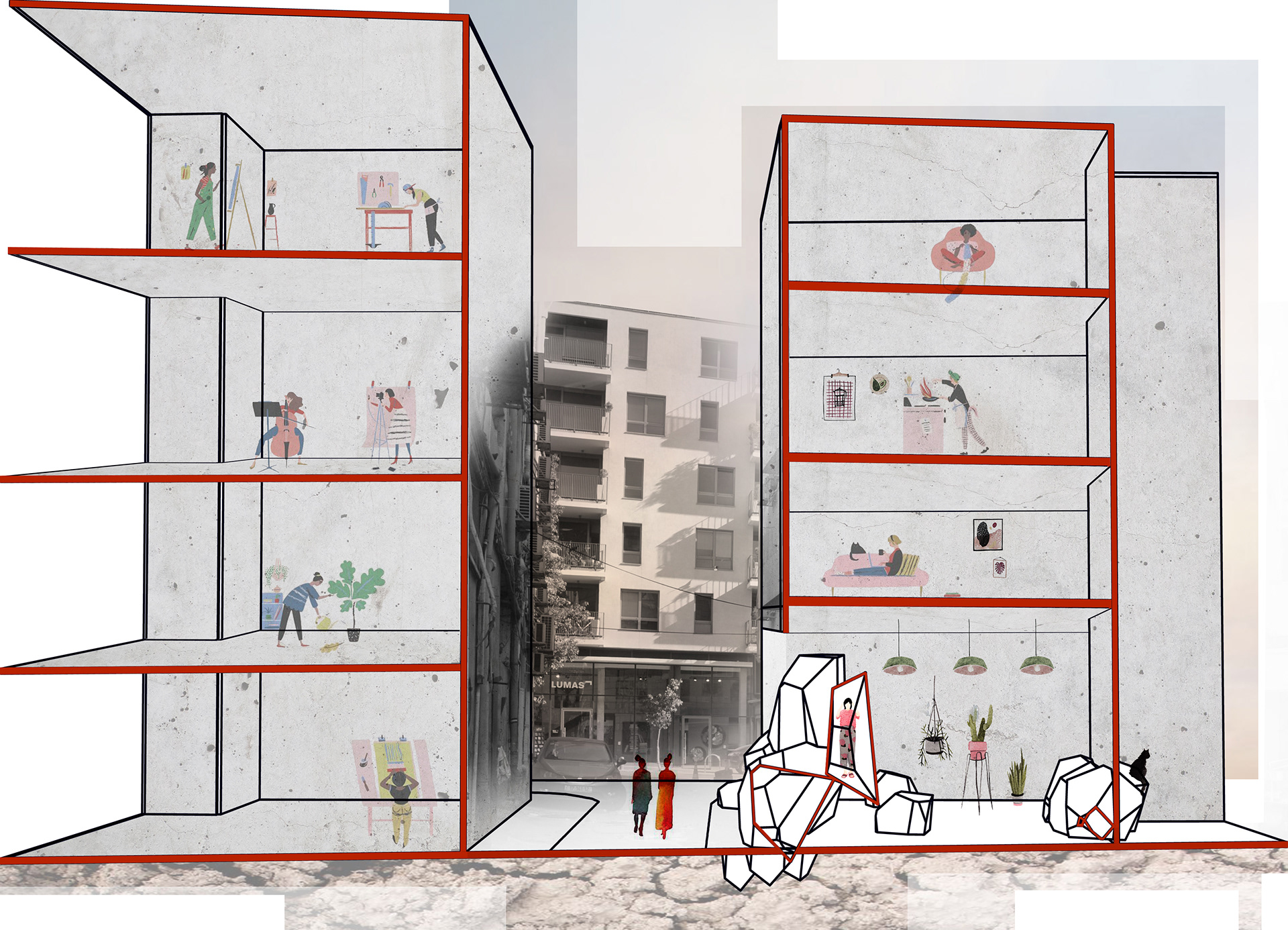 There are two ways of site-specific planning throughout the project. The first one was prescribed to the private functions, i.e. sleeping spaces, and is characterized by introversion, utilization of the abandoned commercial spaces and placement bellow the street level. Apart from being functional closed spaces, the bubbles also serve as lighting sources along the currently dark alleys.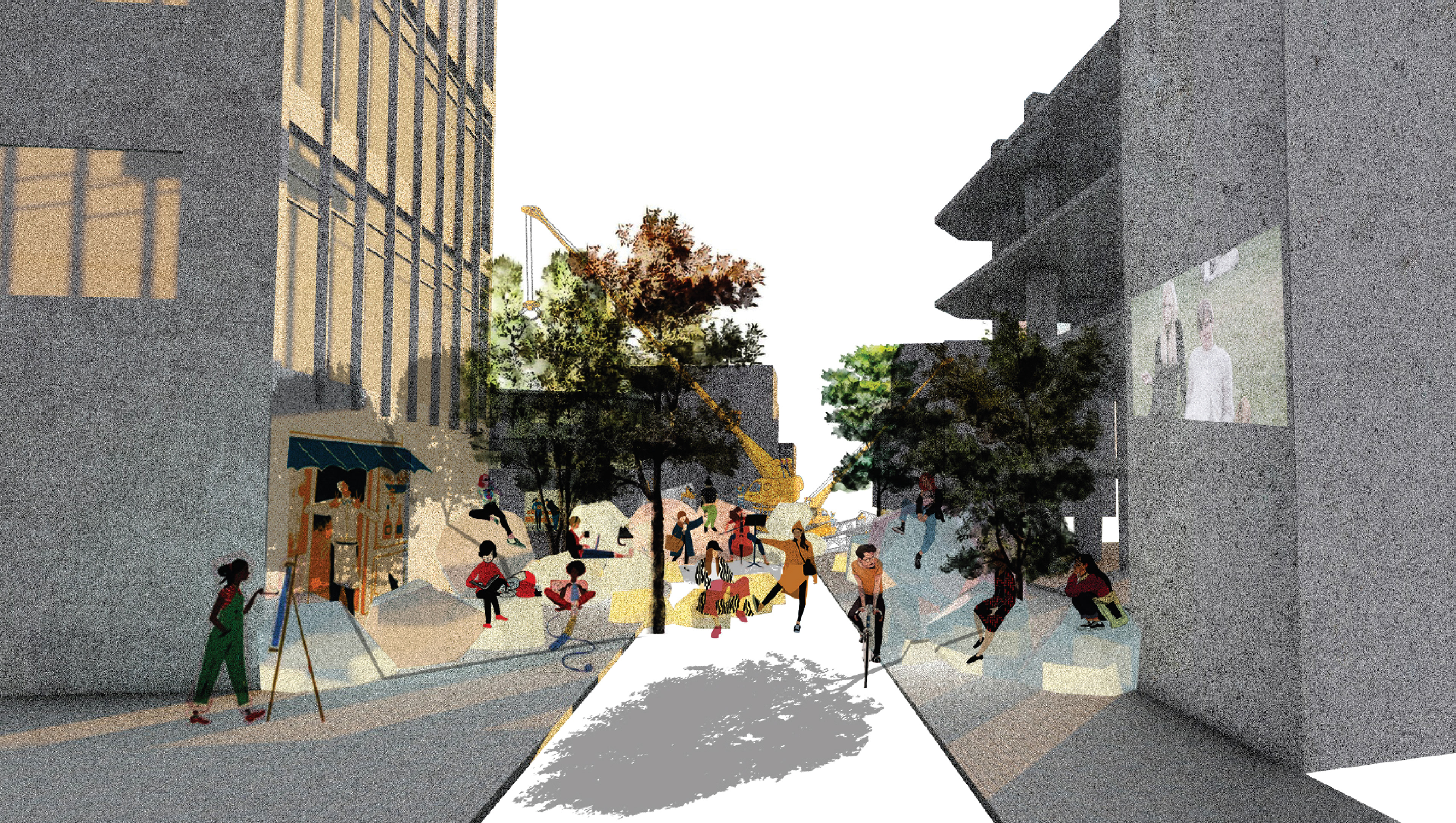 The other method, which can be seen implemented in the work and leisure spaces, is much more extroverted and allows the bubbles to spread in the urban space. The bubbles seen here are smaller, thus are used as street furniture rather than enclosed cavities, and are piled one over the other to create a large variety of usable spots.  
There were three types of bubbles modeled, a bubble for internal use, a bubble for both internal and external use, and a bubble for external use only.